Welcome to Reliable Tin Shop, Inc.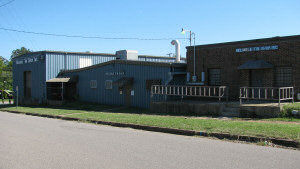 Reliable Tin Shop, Inc., has been serving the needs of our customers with quality workmanship, reasonable prices, and on time delivery since 1919. With over 40,000 square feet of manufacturing and warehousing space and a wide range of up to date equipment, our experienced and skilled personnel can custom fabricate almost any job to your specifications.
We have demonstrated our commitment to quality and reliability through years of customer service. We continue to expand our capabilities through the implementation of new and faster techniques and modernized equipment. We look forward to the opportunity of serving you.
Reliable Tin Shop, Inc.
3825 5th Court North
Birmingham, Alabama 35222
Phone: (205) 592-2314 - Fax: (205) 595-2198
Website: www.ReliableTin.com
They provided superior quality of product and the price that was quoted. The delivery was right on time with no problems. We highly recommend using Reliable Tin Shop.